La presentazione del libro —
IL CANTO DEGLI ANTENATI
Lugano, 13 aprile 2019
Sono intervenuti:
L'On. Roberto Badaracco, titolare dicastero Cultura, Sport, Eventi di Lugano
Alda Bernasconi Editrice, Edizioni Ulivo, Daniele Bernardi, attore, Patrizia Barbuiani, autrice e attrice.
Compra il libro qua
On. Roberto Badaracco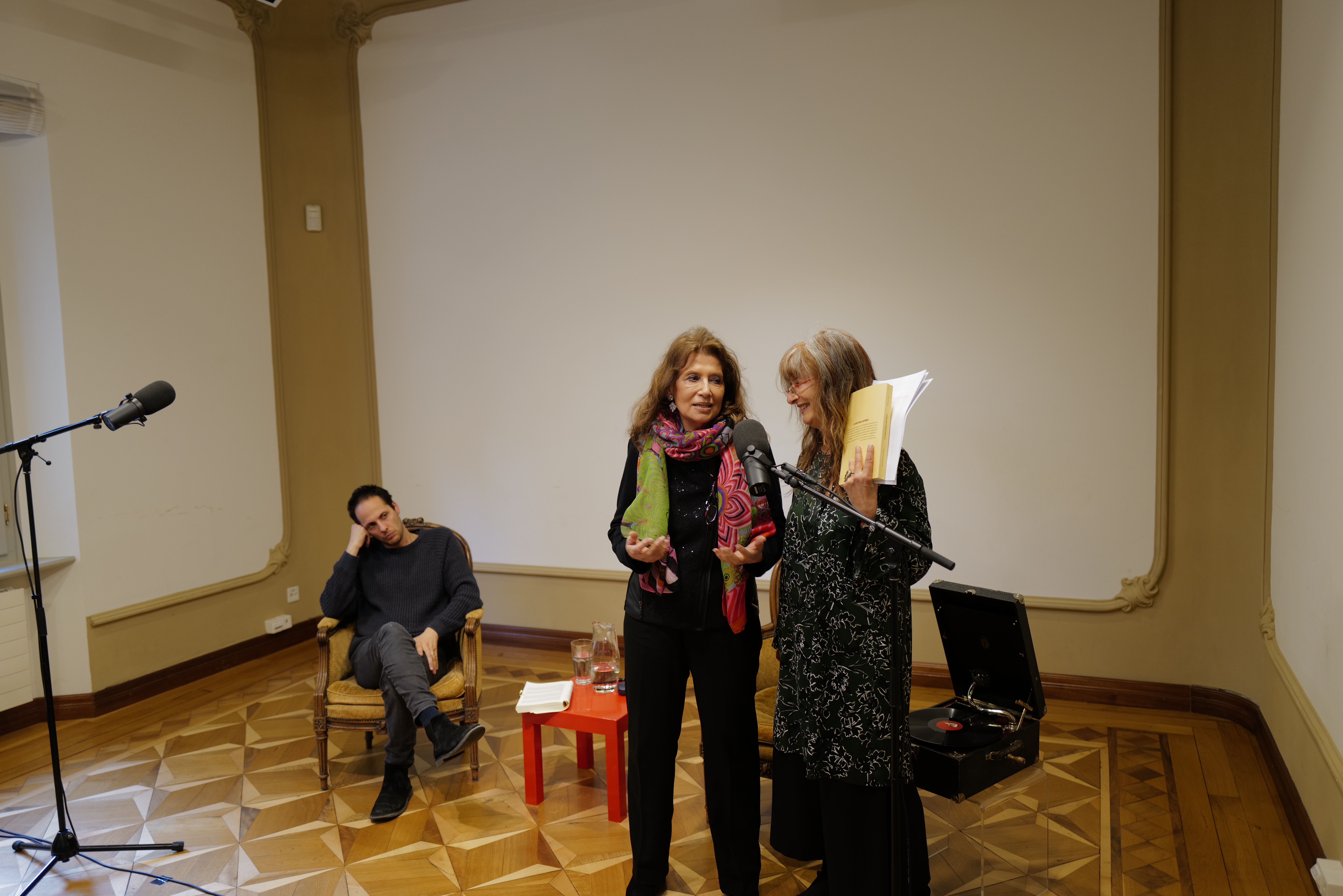 con Alda Bernasconi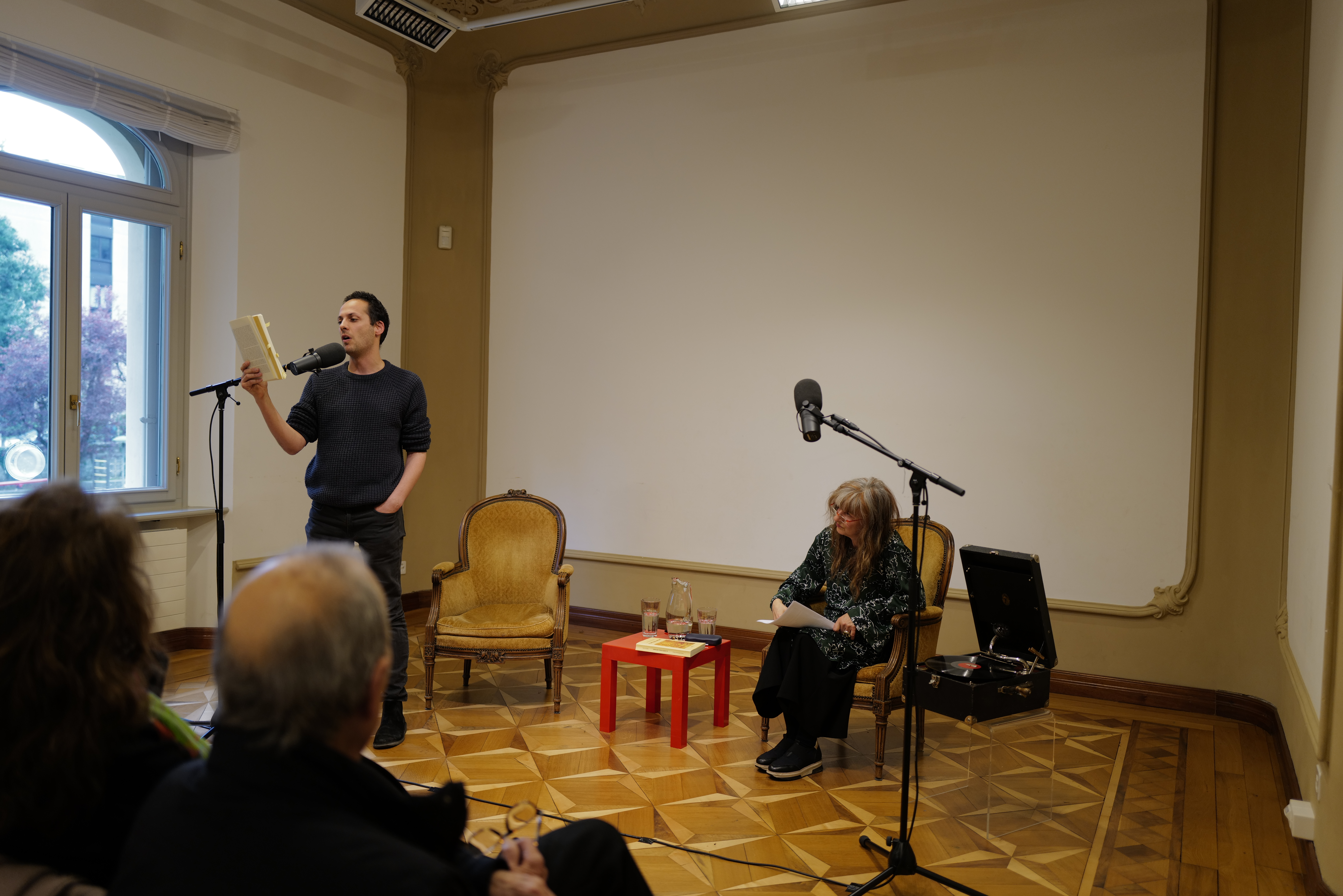 Daniele Bernardi
The Diversity of Worlds
(p. 56)

La terra deve prima esistere come concetto mentale. Poi la si deve cantare. Solo allora si può dire che esiste. Gli Antenati che avevano creato il mondo, cantandolo, erano stati poeti nel significato originario di poesis, e cioè "creazione".

Bruce Chatwin
All this long human story, most passionate and tragic in the living, was but an unimportant, a seemingly barren and negligible effort, lasting only for a few moments in the life of the galaxy.